Severn
Built by Crossfields of Arnside in 1912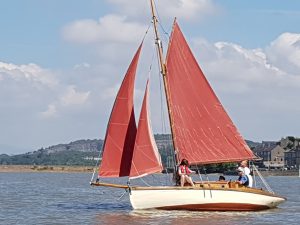 This button lets you donate to Severn's charity fund via Pay Pal
Severn
Severn was built in Arnside in 1912 by William Crossfield and Sons in their Beach Walk Boatyard. 
She was purchased by Arnside Sailing Club in 2018 to have an example of a Crossfield's boat in the village
The purchase of the yacht was funded by a grant from the Heritage Lottery.
Severn is one of ten Rivers Class yachts made by Crossfields for the Royal Mersey Yacht
Club. Owners of the yachts included three 1908 Olympic silver medallists, partners in
Cunard, a future High Sheriff of Westmorland and the 17th Earl of Derby who was Secretary of State for War 1916-18.
Click below to read about the
Crossfields of Arnside
Crossfields built yachts and fishing boats in Arnside. They were the leading builders of
Morecambe Bay Prawners or Lancashire Nobbies, which were fast sailing boats used to
catch prawns, shrimps and flounder in the Irish Sea. Crossfields also built Arthur Ransome's
Swallow and Coch-y-bonddhu. Click to read about the History of Crossfields Boat Builders
Around forty Crossfield's boats are still in existence. These include Bontia (1888) which took
part in a Round Britain Race in 2014, Ziska (1903) which is now on the West Coast of
America, having been sailed across the Atlantic and Moya (1910) which is based in
Mediterranean. You can read about some of the boats built by Crossfields on the OGA boat register
Arnside Print featuring Severn
A print of Arnside by Bels Scambler featuring Severn is available. Price £15 unframed. 
To buy contact the artist via her website http://www.bellsscambler.com or
 visit her shop at Wolf House Gallery, Silverdale. If you mention the Sailing Club,
when buying the print from her she will donate £3 to Severn
Line Drawings of Severn and a Morecambe Bay Prawner
Line drawings of Severn and of a Moreambe Bay Prawner by Andrew Wortensholme, one of the country's leading
yacht designers are available £25 framed, £15 unframed  plus £5 postage.
Contact crossfieldyachtsevern@gmail.com
Friends Group
A Friends Group has been set up to help maintain and sail Severn. If you want to join
please email crossfieldyachtsevern@gmail.com
Follow us on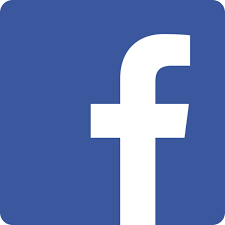 https://www.facebook.com/crossfieldyachtsevern
Donation
For those of you who would like to help contribute to the ongoing restoration and maintenance of the yacht, please find our charity number and bank details below.
Charity number: 5120668
Account Name:
Friends of 1912 Crossfields Yacht Severn
Royal Bank of Scotland
Sort Code is: 83-04-25
Account No: 19346300
Or press the Paypal button at the top of the page
Gift Aid Your Donation
To gift aid your donation fill in the below form and return to crossfieldyachtsevern@gmail
click Gift Aid Form
Return of Severn Video
A video of the return of Severn to Arnside on Good Friday March 2018 was made.